We translate today's big issues into engaging formats for your audience. We think along with you about setting up a program or event, create content and can be booked as a live show or workshop at your organization, company or educational institution. It is also possible to book (one of) our presenters as a day master of ceremony, moderator, podcast host or speaker for a variety of events.
De Kiesmannen as
Moderator,
Speaker or
Program Manager
De Kiesmannen is a team of enthusiastic women and men with a wealth of experience in producing unique formats. We can be booked both as a collective or individual for a variety of events. The presenters are all trained speakers, masters of ceremony and program makers with a lot of experience and own style: sharp, strong in content and full of good energy.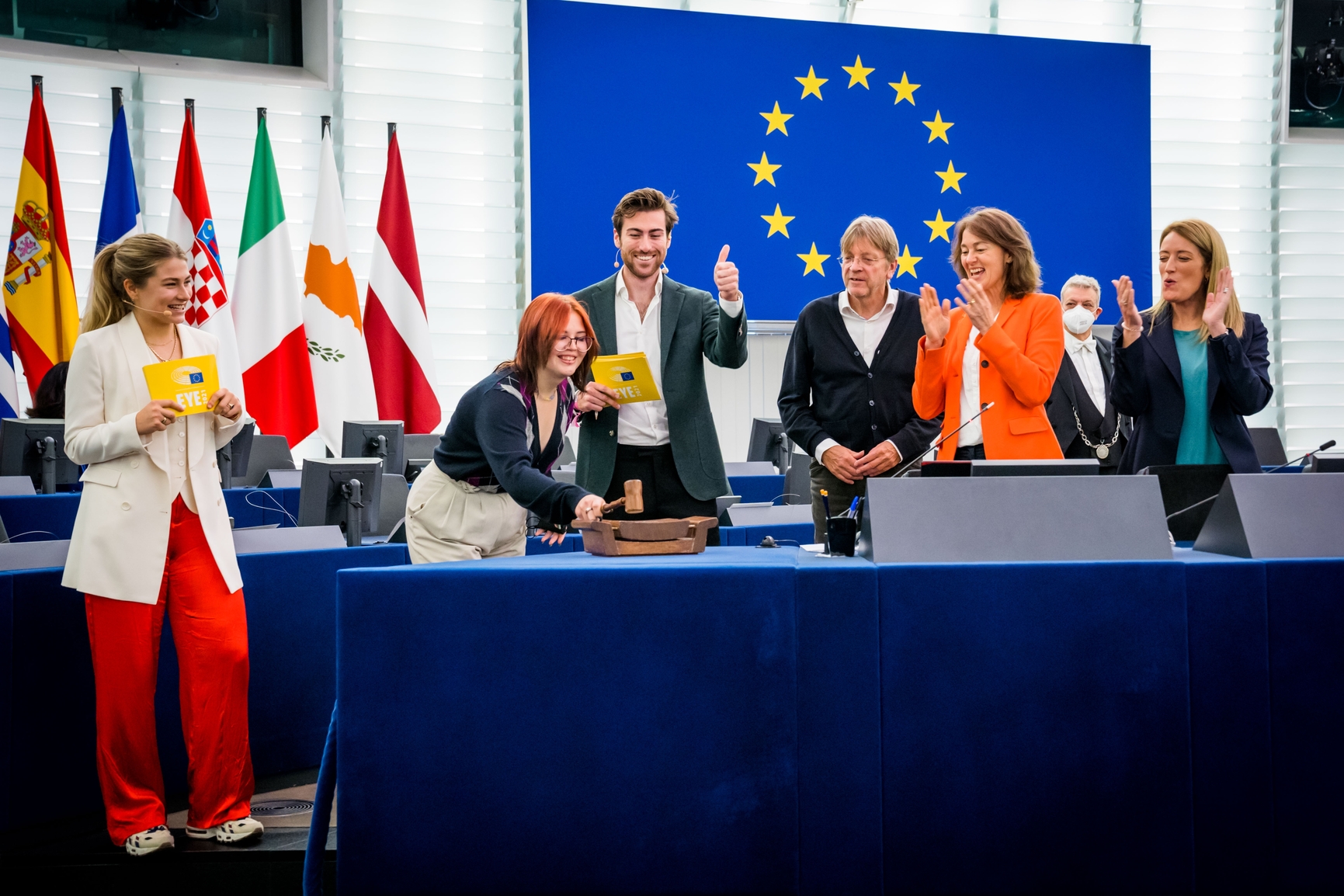 "It was a pleasure to work with Dylan Ahern as a moderator, adding the adequate tone and dynamism to the third European Youth Energy Day in the context of the European Sustainable Energy Week 2022. His availability, reflections at the conception of the event and good spirit in the day's delivery were highly appreciated by the whole organizing team. We also valued his interventions with rich knowledge of the topics addressed and adaptability to last minute changes, common in such events."
Maude Guillou, Project Manager for EUSEW 2022 – VO Europe
"Working with The Electors was such a pleasure. They are true creatives, always bringing an innovative touch to whatever they do, with a passionate and committed approach. A breath of fresh air."
Tomasso Parlatore, European Parliament
"The Electors know how to set any theater ablaze with a sparkling, unique blend of politics and entertainment."
Johan Fretz, columnist and writer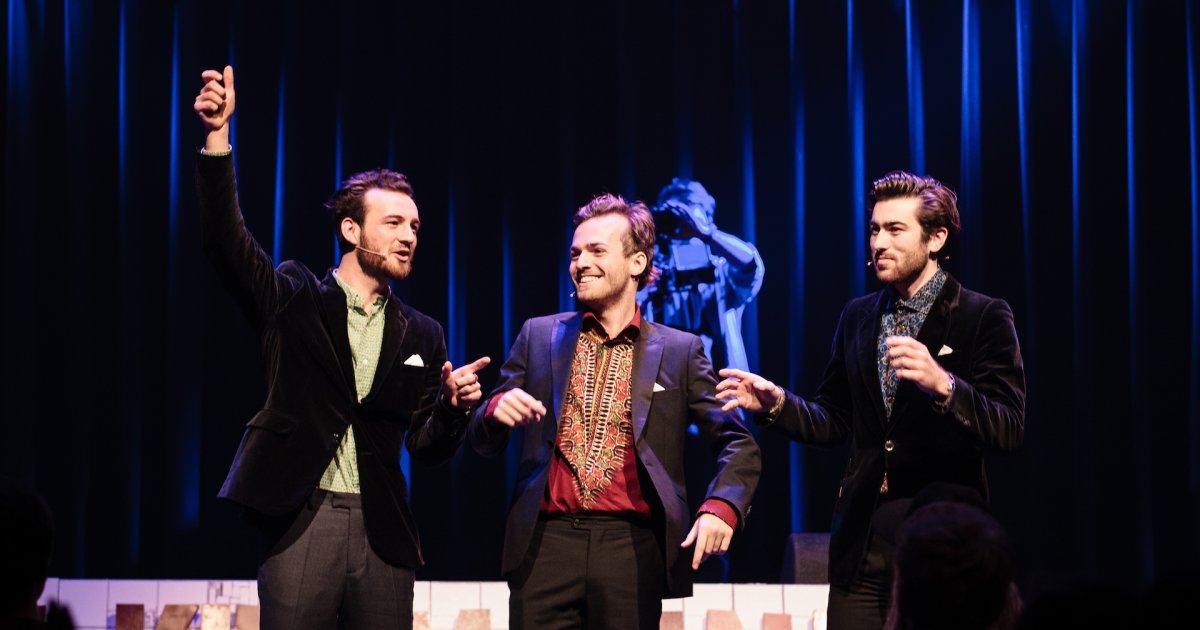 Book a show with the Kiesmannen
Looking for an activity with substance, humor and flair for your team? Book an interactive live show of the Kiesmannen! With a team of editors, de Kiesmannen create interactive live shows on social issues such as the Climate Crisis, the Future of Europe, the Elections or another topic that matters to you.
Citizenship and Democracy
Youth participation
Dutch politics
European politics
Engagement in the 21st century
American Elections
The Climate Crisis
European culture
These organizations went before you